Assalamualaikum and hey guys! Today, I want to tell you about my future study life. It's not like I've already started my studies yet but I will and the fact that it's 80% going to become true and real just made me gone mad.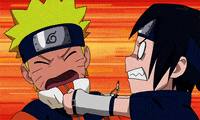 Source: Giphy
I am very worried about what's going to happen but then I read about it a lot and I think I'm going to be okay (and alive,, yeah). Whatever it is, I'm so not ready about this. I know and I am aware that I've been loitering at home for a long time like several months but I just afraid with what I will face at at Dengkil.
Yup, that's right. I will continue my study at UiTM Dengkil. I feel a little excitement at first but then I think that I shouldn't expect too much because reality is so different from my expectations and I'm going to be crushed so hard on the ground, comparing the reality and my expectations. Therefore, I thought that I will just follow what is going to come and just focus on the things that I have to focus and voila! It's my life, yeah!
One thing for sure, life without judgement is a principle that I have to hold on to in order to survive in this world. You can't judge that person or that thing just through that first look. That damn-cynical-first-look that decide what comes after that. That is so unfair and totally absurd.
You have to be grateful for whatever you have and for whatever that happens in your life. Challenges are an essential in our life. Without it, we will never grow up and be a better person. I hope I can grow up and be a better person rather that waiting the world to change by itself, it's better if I'm the one who change myself first :)
Salam.
P/S: Tips to survive in university is to never mindset your mind to impress people ^^