Assalamualaikum and hi!!!
Today I'm going to share with you about how I started to love Chemistry <3

So my love in Chemistry started back in high school, when I was 16 years old. It happened not at the start of the year but almost halfway already. Of course, at first, the subject was really hard, like "what am I actually studying" and I happened to like it but still, I cannot score the subject during tests so that may be one of the reasons why I was feeling very unmotivated at first about this subject. But later on, I have started to like the subject especially during this one experiment, where we have to determine the empirical formula of magnesium oxide, MgO and my teacher at the moment told us that if we could give her the correct answer just from the experiment that we would conduct that day, then that would be awesome.

So I turned to my team members and I was so pumped up and was like, "Okay, we have to get this right!" and my friends just "Yeah, of course!". So we prepared the materials needed and started the experiment. To be honest, I didn't really understand this part of calculation to get the empirical formula and whatsoever at the moment but I just followed as what was instructed in the practical book and with the help of my team members, we bloody nailed it! :))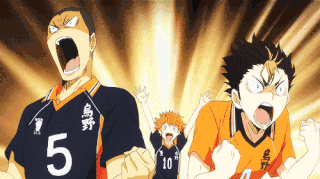 These idiots' expressions are literally my expression when we nailed the experiment xD
Source: Google

My team was the second team to complete the experiment but the first team who completed it first didn't get the right empirical formula so I was really happy that day because my team and I managed to get the correct answer. Ever since that day, I have started to take an interest in this subject and as days passed, I realized that I like this subject because I am really interested in it and though I still cannot score the tests, I found out that I would still be interested in the classes and the lessons to be taught by the teacher. Not to mention, I believe another reason was because I am easily fascinated by the changes occurred in the chemical substances during my lab activity. So first things first before we conducted the experiment, it was crucial to understand the rules and there was this rule that I would always disobey which is, 'Do not waste the chemicals' and 'Use the chemicals in a proper amount only'.
Well, for someone who has an extremely high curiosity like me, this, I found was very hard to follow. So each time during lab activity, I would keep an eye out for the lab assistants and the teacher so that they would not catch me wasting the substances. Yes of course, that was so unprofessional but I'm not like that now though the feeling of wanting to do that comes time to time. Seriously, I don't really think that as wasting but rather, that actually helps me to understand more and helps me a lot to be where I am now. For example, when the experiment only instructed you to just mix A and B only, I would try to mix A with C or mix the product of A and B with D maybe. Who knows what could happen right? Sometimes, changes occur, sometimes, there's no observable changes, like, there's no colour appearances or there's not even a smell so yeah, that's how my love towards Chemistry grows.
Now, I am still in love with Chemistry and I really enjoy each moment of learning and understanding Chemistry even though there are some parts that are really challenging for me but I still love it. I am honestly really grateful for the blessings that Allah has given to me, to continue my passion in Chemistry by allowing me to continue my study in Chemistry, I am so grateful to that though I faced some conflict between Chemistry and Physics during my foundation level study. But I'll tell that story in another time. In the meantime, hang in there, we're almost there, never lose hope and never stop learning. Byebye, peace!!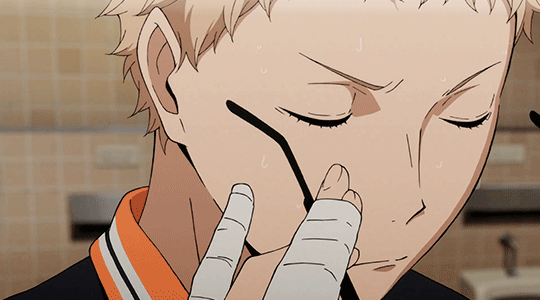 Me the second before entering the lab for experiments
Source: Google